BIO
For seventeen years, John was the President and Chief Executive Officer of David Paradine Television Inc., the LA-based US television production company belonging to Sir David Frost. He has produced more than 150 hours of national and international television for such networks as CBS, HBO, PBS, Discovery-Times, Disney, A&E Network, The History Channel, BBC and The Canadian Broadcasting Corporation. Productions for which John has served as Executive Producer include programs with six presidents of the United States, two former British Prime Ministers and former leaders of the Soviet Union.
BIO
With extensive expertise in the field of post-production since 2000, combined with the strong IT background I am able to help on all areas of company work. Being with the company since its inception, I know all the inner workings and all the clients. Having learned post-production at the sister company in Los Angeles, I managed to bring the Hollywood expertise to Romania.
After experiencing work at the Romanian biggest two TV stations, I returned to the company I built in 2005 to add the additional expertise from the field.
 I returned to Chainsaw Europe with a mandate for company growth, both in services and in potential.
BIO
In 2011, I joined the Chainsaw Europe team.
Although I still play & compose music, I discovered that nothing interests and fascinates me more than sound design and sound editing. From ambiences to car crashes, from foley to easily understandable lines, I love to acquire, create, and manipulate sounds to fit a scene.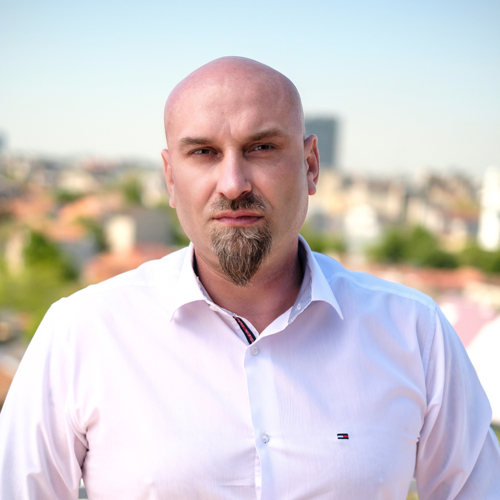 Dragoș Cătărău
Film Sound Editor
BIO
In 2015 I joined the Chainsaw Europe sound team. Here, I've developed my hearing, sense of timing and attention to detail. I consider sound to be a powerful instrument and storyteller in a movie by creating moods, transposing or simulating reality and working unconsciously on its audience.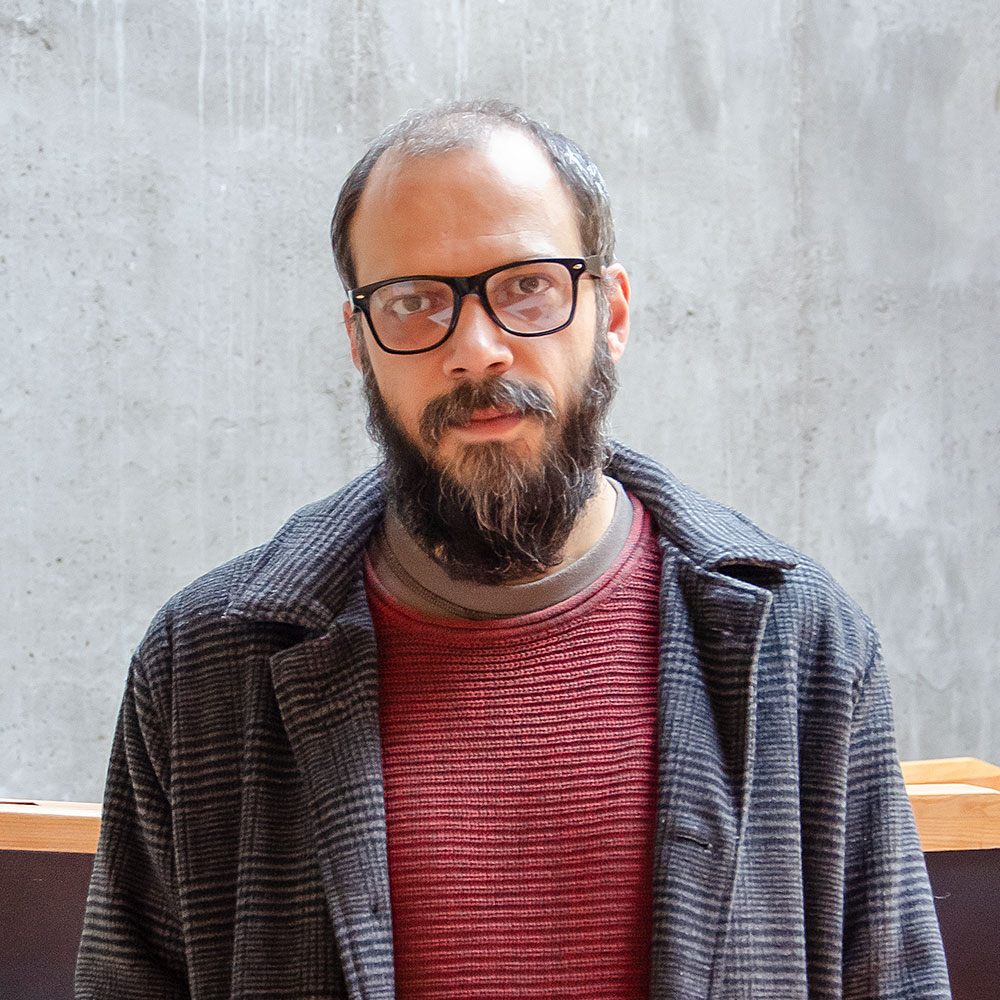 Alin Zăbrăuțeanu
Film Sound Editor
BIO
I started playing music 20 years ago and the passion for music turned into passion for sound and everything that is related to it. I am licenced in Electronics, Multimedia HI-FI and I have a master degree in Sound Design for Theatre. As a musician, I prouduce and play in different bands such as Jazzadezz, Omelette and Balkan Taksim. Also, with the band Foley'Ala, I had tens of cine-concerts (live soundtrack recomposing for silent movies). I have a Gopo and UCIN nominee for Best Original Score and nowadays my main focus is on sound for film.
BIO
I began my career in advertising in 2000 as an audio producer, sound engineer and music composer. Among my work are audio productions for international advertising agencies such as Scala JWT, Saatchi & Saatchi, Leo Burnett, McCann Erickson and Graffiti BBDO to name just a few. My objective is to deliver best quality audio production and music tailored to your needs.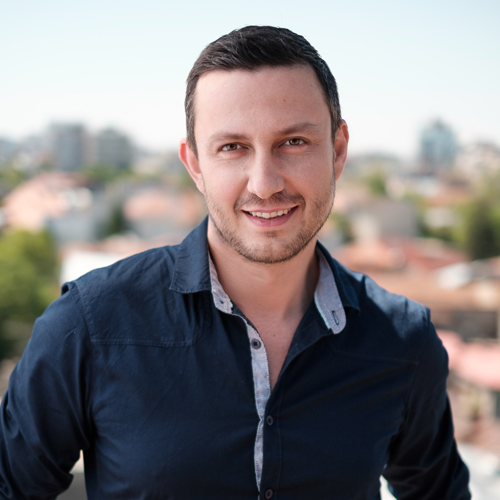 Andrei Vasilache
Sound Editor/Music Composer
BIO
As a professional piano player, I love to work on music projects that inspire me.  While training for my degrees, I developed my hearing capabilities, which pushed me an extra step above my competition. Since 2003 I've had the chance to work with talented people on many different projects, and I've gained tremendous experience in handling difficult situations.
I'm a skilled sound editor and mixer working primarily on commercials.

BIO
With now close to 30 years experience as a colorist, I provide my customers with the necessary expertise in conveying the desired emotions through color grading moods. Each new project I start is treated with enthusiasm, attention to detail and the ambition to make it even better than all the previous ones. My career has allowed me to work with directors and directors of photography from all over the world, thus encouraging me to remain open to new ideas and different sensibilities.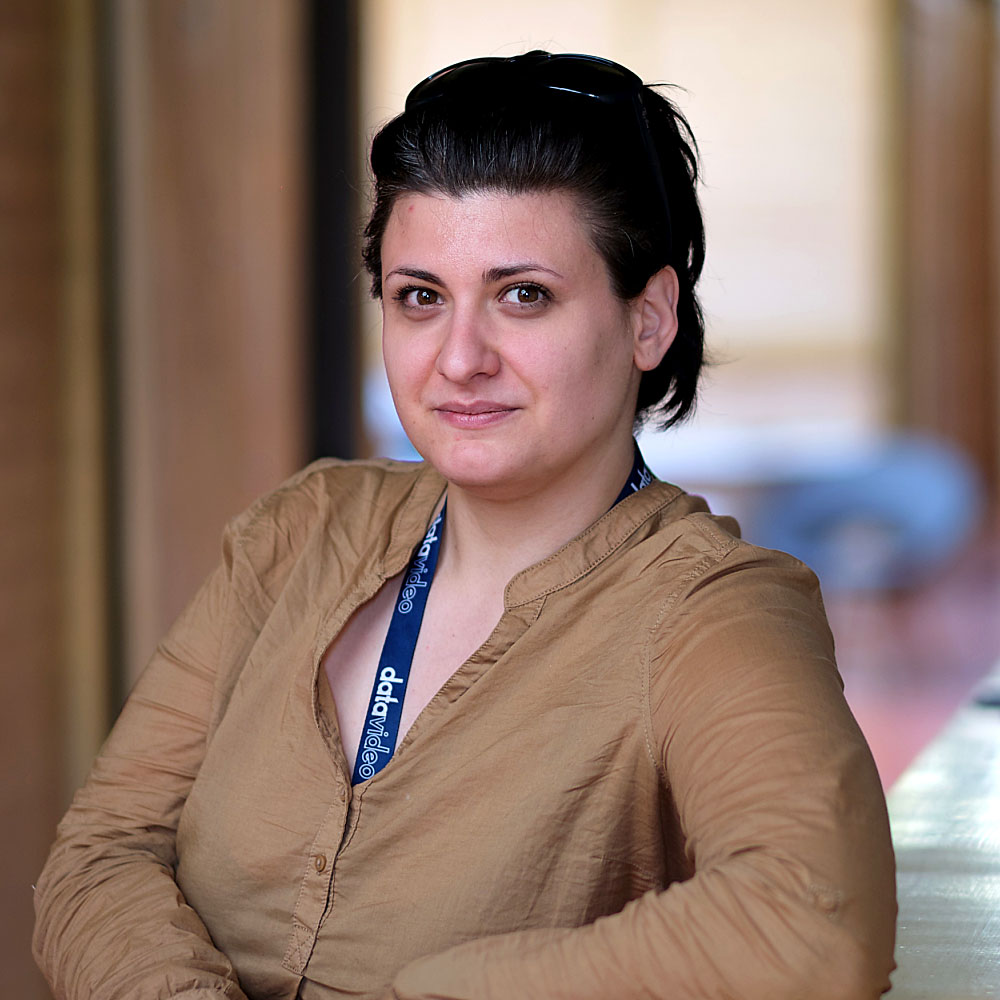 Adriana Crăciunescu
Digital Colorist
BIO
"I'm a colorist in love with visual language and human development.
I grew up involved with theater, photography and later on film. Since graduating from cinematography I gathered experience in every camera departament position. This path eventually led me to post production where I am currently enjoying the life of a colorist. Add the fact that my passion is psychology and you might be surprised during the grading session of the fine nuances a simple shade can have in regards to the viewers emotional response to the screen.
After more than 3 years in the Middle East market of advertising and film, I returned to Romania with greater client experience and I am looking forward to be working with you on the next project where I can make good use of my knowledge and creativity. "
Raluca Iuteș
Post Production Producer
BIO
I started working at Chainsaw in 2009, at first as a junior, without much experience, but with a great desire to learn. This has always motivated me and defines me best in the professional relationship by organizing tasks, attention to detail, teamwork and of course close communication with the team.
As a post production producer, I am very precise on international versioning campaigns and original productions ads on multiple media areas.
BIO
I have been working in advertising since 2002: first as a graphic designer, then as an Art Director, Jr. Postproduction coordinator, and now as a Post Production Producer.
Creating versioning for multiple markets and original productions ads for TV, Cinema, Radio, DOOH, Web and Social for clients like : PepsiCo (several brands), Bacardi, Mars (several brands), SC Johnson, Procter & Gamble (EMEA and SEE regions), Bayer, Rewe Group, Mazda, Toyota, Fiat, Schwartz Group, allowed me to  become an expert when it comes to planning the best workflows to deliver complex projects on time and on budget.
I have always loved being part of the video story telling process. The creative process is always a challenging pursue because it is in a continuous transformation. Always redefining itself.
BIO
Since 1998, I have been involved in advertising creativity world and film productions. I spent 12 years at Grey Geometry Worldwide and David Ogilvy and recently in Saatchi & Saatchi working on HBO launch TV  series "Shadows". Since 2015 I am associate producer in Chainsaw Film Productions for political and history documentary films "Trump vs Clinton", "King's War", "About Life", "Romania's English Queen", "Last King behind the Iron Curtain".
I deliver hard work and strong leadership and expect people I work with to share my enthusiasm and express their true spirit. In 2018 I was awarded by The Romanian Academy with H.M. Berthelot Medal for history film independent productions.